Being retired has its advantages, including being able to take a vacation whenever you want. Sure, your budget might be a bit tighter than before you quit working, but that doesn't mean you can't enjoy a nice, affordable vacation now and again — especially if you haven't felt comfortable traveling until now.
Retirement at Any Age: Get Top Retirement Tips for Every Stage of Life
Find Out: 7 Surprisingly Easy Ways To Reach Your Retirement Goals
According to the AARP 2022 Travel Trends Survey, adults age 50-plus said they planned to spend around $8,400 on travel this year. Older adults, age 70-plus, said their travel spending could go as high as $11,500 or more, with plans to purchase extras, such as travel insurance or refundable tickets.
One thing's for sure: If you haven't been traveling much lately, you won't have to worry about blowing your annual retirement budget with these vacation picks. Here are six affordable vacation packages for retirees.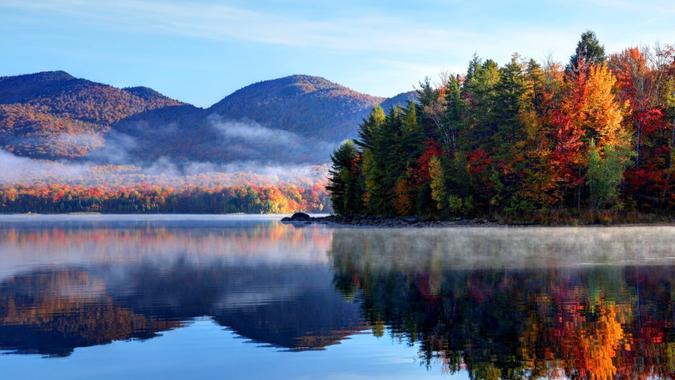 West Dover, Vermont
Price: From $949
If playing bridge is your thing, here's your chance to up your game.
Enjoy six days and five nights at the Gray Ghost Inn in the picturesque Green Mountains with other bridge enthusiasts. While there, you'll work on learning new bridge skills, so you can show them off during the competitive mini-tournament on Day 5.
Morning lectures, leisurely midday trips into town and evening card play make up the bulk of your days. This trip also includes five breakfasts, four lunches and five dinners. Book here.
Take Our Poll: What's the Table Time Limit on a $400 Restaurant Meal?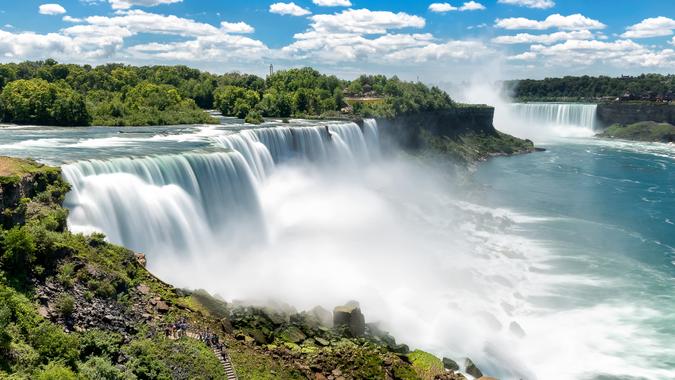 Washington, D.C., Niagara Falls and New York City
Price: From $1,530
You'll start this eight-day, seven-night trip in Washington D.C., where you'll spend two nights. Spend your time there sightseeing, including visiting the White House, the Lincoln Memorial, the World War II Memorial and the U.S. Capitol building.
Next, you'll move on to Lancaster, Pennsylvania, where you'll have the opportunity to learn about the Amish way of life. Next stop is Niagara Falls, where you'll spend two nights and travel to the base of Horseshoe Falls.
Finally, you'll visit New York City, where you'll enjoy an iconic breakfast at Brooklyn Diner and go sightseeing with a local specialist, visiting places such as the Empire State Building, the 9/11 Memorial and Broadway. Book here.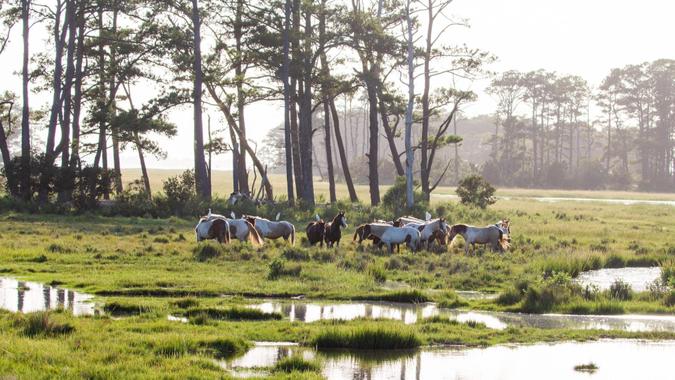 Chincoteague Island, Virginia
Price: From $699
If days filled with ecology, history, wildlife watching, art and aquaculture sounds ideal, you'll love this vacation package.
This four-day, three-night trip to the East Coast includes a bus tour highlighting the history of Chincoteague Island, walking along the Assateague National Seashore and traveling up the Assateague Chanel by pontoon boat. Other highlights include visiting Chincoteague National Wildlife Refuge for sightings of wild ponies and observing the techniques of a local wildlife artist.
This trip also includes three breakfasts, two lunches and three dinners. Book here.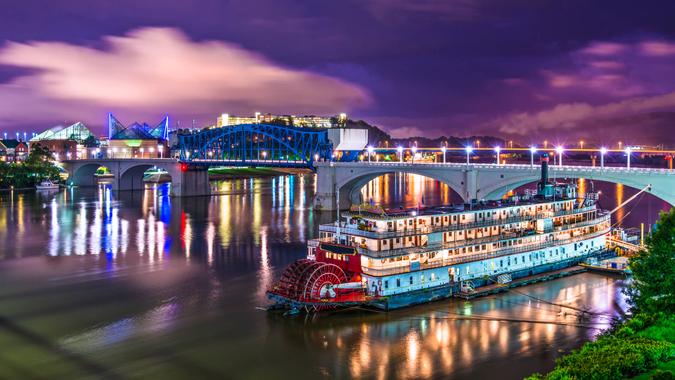 Chattanooga, Tennessee
Price: From $1,549
This six-day, five-night trip starts in Chattanooga and ends in Hiawassee, Georgia.
In Tennessee, you'll visit the Chickamauga Battlefield, the home of the Chattanooga Choo Choo, Rock City and Ruby Falls. Once you arrive in Georgia, you'll enjoy a Blue Ridge Scenic Railway train ride, which will give you some scenic views of fall foliage.
Five breakfasts, four lunches and two dinners are also included with this trip. Book here.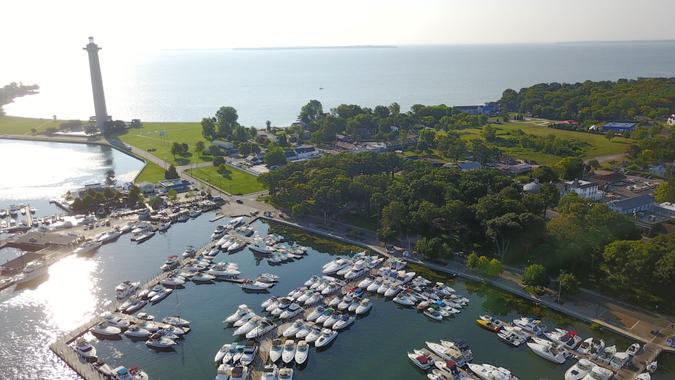 Put-in-Bay, Ohio
Price: From $1,399
If your ideal vacation includes birding, this six-day, five-night vacation package to the Lake Erie Islands is one you should consider.
More than 450 bird species pass through this area as part of their annual migratory routes. Local bird experts will give lectures, take you on bird walks, allow you to observe bird bandings and more. You'll also visit the Lake Erie Islands nature museum and Heineman's Winery and Crystal Cave.
Five breakfasts, five lunches and five dinners are also included. Book here.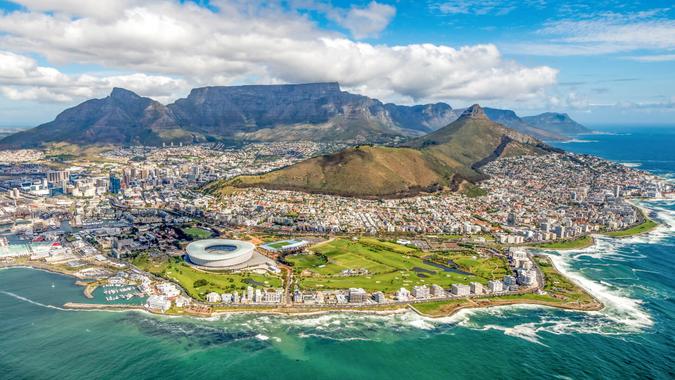 Cape Town, South Africa
Price: From $1,449
If traveling internationally is more of what you're looking for, this trip to Cape Town is the perfect getaway.
You'll spend three days and four nights in Cape Town, where you'll receive an orientation tour and have time to explore the town at your leisure. While there, you'll also be able to take advantage of affordable and optional tours, such as a tour of the Winelands or a half-day city and Table Mountain tour.
To round out the trip, you'll spend the last two nights in Dinokeng Private Game Reserve, where you'll go on safari and try your luck at spotting the Big 5: lions, leopards, rhinos, elephants and buffalo.
Six breakfasts and two dinners are also included with this trip. Book here.
More From GOBankingRates
This article originally appeared on GOBankingRates.com: 6 Affordable Vacation Packages for Retirees
The views and opinions expressed herein are the views and opinions of the author and do not necessarily reflect those of Nasdaq, Inc.