Rendering courtesy of The Omni Homestead.
Yes, you can stay toasty during a winter swim. Things are heating up at these natural springs and spas, which offer year-round soaks in hot water.
Hot Springs, Va.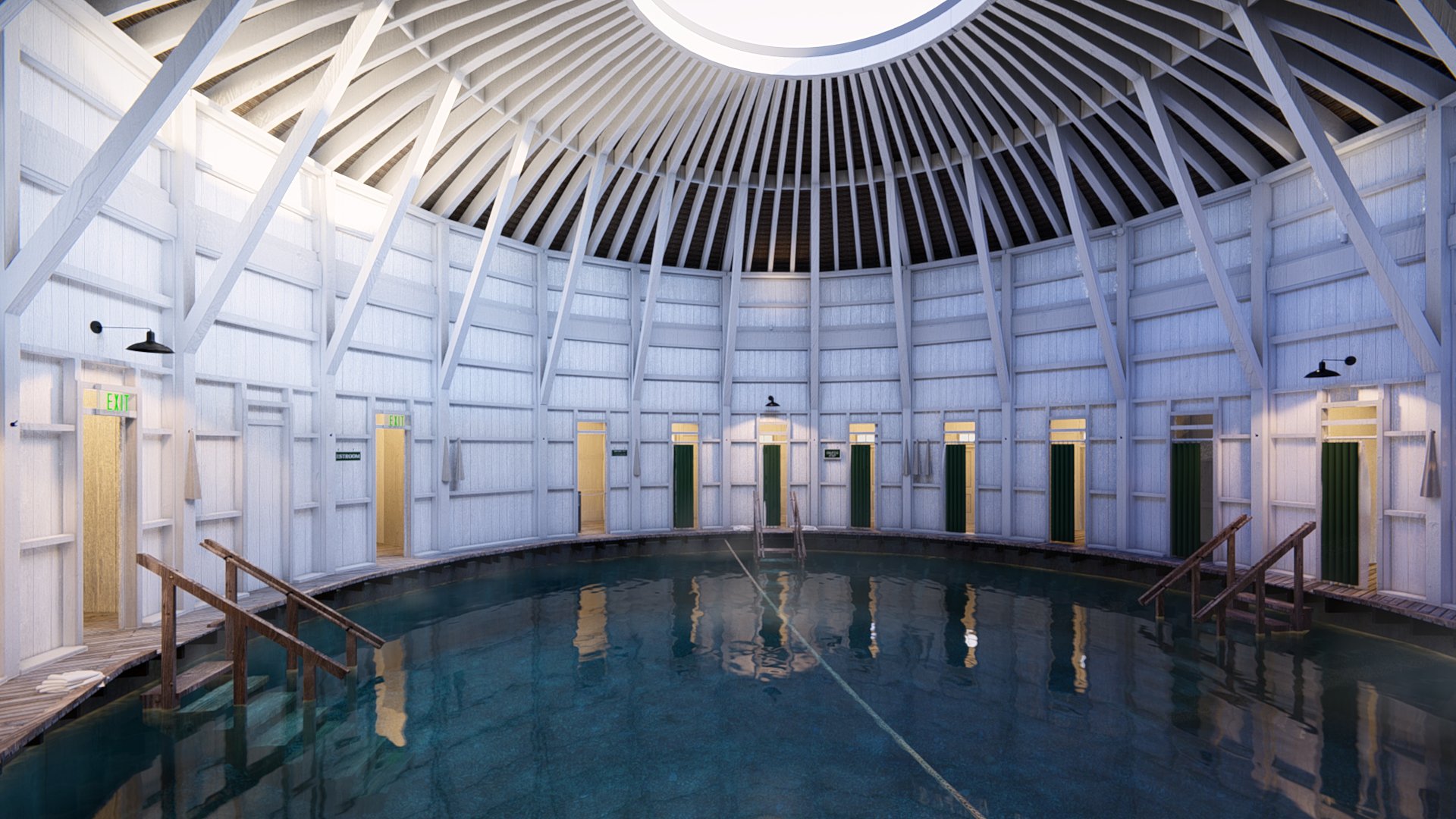 Drive time from DC: Four hours.
After a series of renovations, the Allegheny Mountains resort is reopening its Warm Spring Pools in December. An adults-only space features hot outdoor pools and massages.
Berkeley Springs, W. Va.
Drive time from DC: Two hours and 15 minutes.
George Washington was a frequent visitor to this spa, which includes two bathhouses with